Fired Shot's 9mm Federal HST Expanded Hollow Point Bullet Angled Cube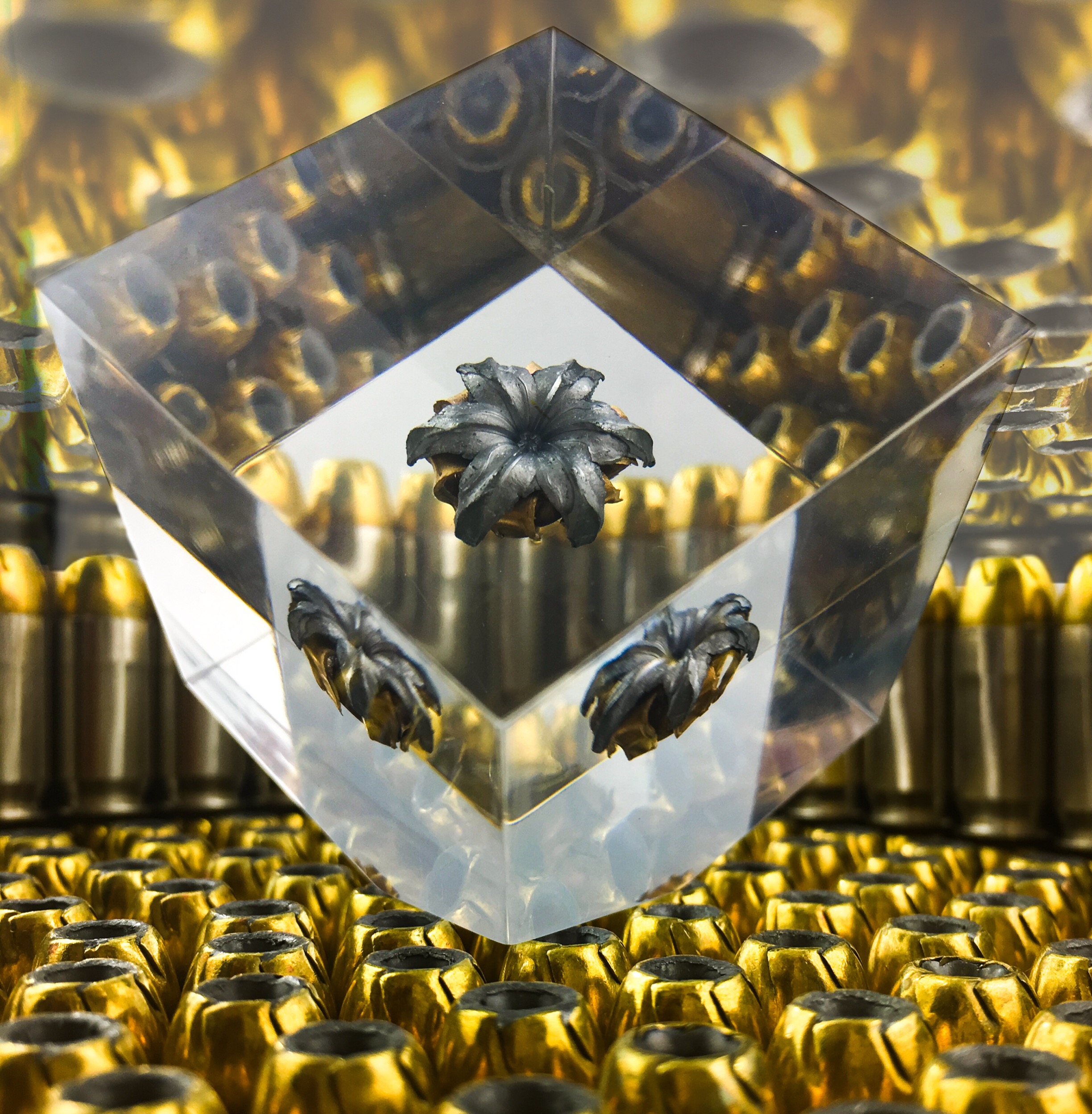 Fired Shot's 9mm Federal HST Expanded Hollow Point Bullet Angled Cube
Features a fired 9mm Federal Expanded Hollow Point Bullet suspended in a 2x2x2 cube.

Composed of shatterproof, high-grade acrylic, the cube is crystal-clear and UV- protected to showcase the bullet in seamless detail and to prevent yellowing.

Meticulously hand crafted to present the bullet from every angle.

All bullets shot to achieve precise, flowering expansion, with multiple calibers available.
This is the perfect handcrafted man cave accessory for someone who already has everything. Whether it's a gift or a self-reward, gun-lover, bosses, or curious mind will love this on their desk or on display.